Company Blog
---
Time Clock Software with No Subscription
Monthly subscriptions are so common we often don't even pay attention to them. Everything from gym memberships and magazines to music and movies requires a monthly fee. In the software world this subscription model is known as Software as a Service or "SaaS" for short. SaaS applications are cloud-based and can be accessed through a web browser for a monthly subscription fee. Once you stop paying, your access to the software ends as well.

​A recent report estimates that the average medium size company spends around $20,000 a month on SaaS subscriptions.1 Another report estimates that 30% of that spend is wasted on overpriced vendors, unused software and wasteful contracts.2 While the SaaS model makes sense for many types of software, we want to stop and ask the question: should time clock software follow this cloud-based, monthly subscription fee model? In this article we'll explore the claims of the SaaS model and determine if paying a monthly fee for time clock software is beneficial for your business.

The Benefit Claims of SaaS
SaaS companies make several claims about why the subscription model is superior to installed software.
SaaS is easy - No installation, no hardware and no IT team required.
SaaS is affordable - Low upfront costs.
SaaS is available anywhere - Access to software by web browser means you can use the software anywhere you have Internet connection on virtually any device.
Comparing Virtual TimeClock
Let's look at how Virtual TimeClock stacks up to the above SaaS model benefits.
Virtual TimeClock is easy - Our software takes about 5 minutes to install on computers you already own. No IT team, expensive servers or other hardware required.
Virtual TimeClock is affordable - By not charging monthly fees, Virtual TimeClock is far more affordable than any SaaS time clock option on the market. Find out more about the price benefit in our Time Clock Renting vs Purchasing article.
Virtual TimeClock is available anywhere - You can connect to your Virtual TimeClock system anywhere you have Internet connection on a desktop or laptop computer.
Additional benefits:
Virtual TimeClock is secure - Sensitive employee data is stored locally where it cannot be compromised in the cloud. Find out more in our Local vs Cloud article.
Virtual TimeClock data is owned by you - Storing your time clock data on your computers means that you own the data and will always have access to it.
Virtual TimeClock is fast - Installed software is not limited by the speed of your internet connection or the speed of cloud-based servers, making it much faster and more responsive than SaaS alternatives.
Should Time Clock Software Be Subscription-Based?
Is it beneficial to store your time and attendance data on computers owned by someone else for a monthly fee? Maybe. Some businesses require web-based applications for employees who work remotely and don't carry a computer. However, most businesses would be better served by not paying monthly fees for software they can easily run on their own computers.
Virtual TimeClock is a one-time license purchase and the software is installed on computers you already own. Over the last several years, as more and more time clock companies adopt the SaaS model, we have intentionally maintained the one-time purchase model because we believe it makes the most sense for businesses. With over 30 years' experience in developing and supporting time and attendance software, you can trust our expertise in the industry. Find out more by visiting our Virtual TimeClock product overview or get in touch with our 100% US-based customer care team.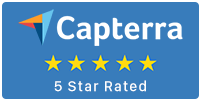 1 Blissfully Q1 2018 SaaS Trends. https://www.blissfully.com/blog/saas-spending-to-double-by-2020-will-you-be-ready/
2 The State of Business' SaaS Spend. https://www.cleanshelf.com/resources/2018/07/03/the-state-of-business-saas-spend-2018/