Company Blog
---
SoftwareWorld Ranks Virtual TimeClock #1
SoftwareWorld has awarded Virtual TimeClock their #1 pick for employee time tracking for 2021. You'll find their review online at Best Time Clock Software 2021: A Comprehensive Guide.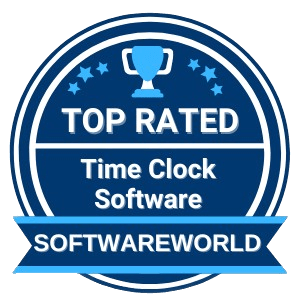 Independent comparative reviews are a critical source of information when evaluating business software.  SoftwareWorld's research of employee time clock options and their high praise of Virtual TimeClock validates Redcort's decades of development and loyal customer base of over one million users. Nate Van Verst, Director of Operations for Redcort Software remarked, "Positive feedback is always a nice reward, but it is even sweeter when it is unsolicited.  Thank you SoftwareWorld for recognizing the hard work of our entire team!"
For more reviews on Virtual TimeClock, check out the Users & Reviews page to read what our users are saying about us.