Company Blog
---
Alternative to Intuit Online Time Tracking

Intuit®1 recently began notifying Intuit Online Payroll users that they will be permanently discontinuing their Online Time Tracking service on October 31, 2019. The Intuit online time clock login page currently reads: "This service will be unavailable from October 31st 2019."  With this announcement, Intuit is recommending that users switch to TSheets by QuickBooks for employee time tracking. If you're looking to replace Intuit Online Time Tracking, and you're tired of high subscription fees, find out how Virtual TimeClock can help.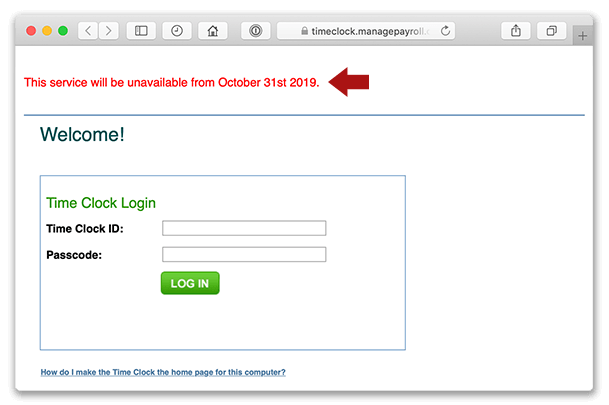 Intuit Online Time Tracking & TSheets
Online Time Tracking was offered as an optional monthly service fee in addition to the Intuit Online Payroll service fee. Intuit Online Time Tracking was available for a discounted rate for the first few months of service, with the regular price of $3/user/month. With this service coming to an end on October 31, 2019, users will need to find a new solution.
Intuit is offering TSheets by QuickBooks as an alternative to Online Time Tracking, however TSheets comes with a significantly higher subscription fee. Where Intuit's time tracking was offered at $3/user/month, TSheets base plan is $8/user/month plus a $20 base fee.
Time Clock with No Subscription Fees
Virtual TimeClock is a one-time license purchase and the software is installed on computers you already own. Over the last several years, as many time clock companies adopt the cloud-based, subscription model, we have intentionally maintained a one-time purchase model because we believe it makes the most sense for businesses. With over 30 years' experience in developing and supporting time and attendance software, you can trust our expertise in this industry.
You can find out more by visiting our Virtual TimeClock overview or get in touch with our 100% US-based customer care team.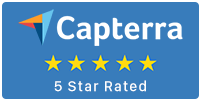 1. Intuit & Intuit Online Payroll, and TSheets by QuickBooks are trademarks of Intuit, Inc. Redcort Software is not affiliated with Intuit, Inc. in any way.